40 Incredible Space Facts
Space is remarkably mysterious and incredibly huge. Space is the vast region that starts where the earth's atmosphere finishes. To better understand, check these Space facts that will blow your mind.
1. The universe is approximately 13.82 billion years old.
2. The day is longer than a year on Venus.
3. The universe contains over 100 billion galaxies.
4. The skin of your feet peels off in Space.
5. Inside the Sun one million Earths can fit.
6. The Solar system is 4.6 billion years old.
7. Venus and Mercury do not have any Moons.
8. Venus is the hottest planet in our Solar System with 450° C temperature.
9. There are 300 sextillion stars in the Space.
10. There is no atmosphere in space making it completely silent.
11. You become taller in Space because of microgravity.
12. Tears will not fall down if you cry in Space due to loss of gravity.
13. Apart from Earth, there may be life on Mars.
14. Ceres is the largest asteroid in Space.
15. Kepler-78b is similar to Earth and is referred as "lava world".
16. The Sun travels around the galaxy once every 200 million years – a journey of 100,000 light years.
17. Because lower gravity, a person with 100kg weigh on Earth would only weigh 38kg on Mars.
18. Merging two galaxies can change the structure of galaxies.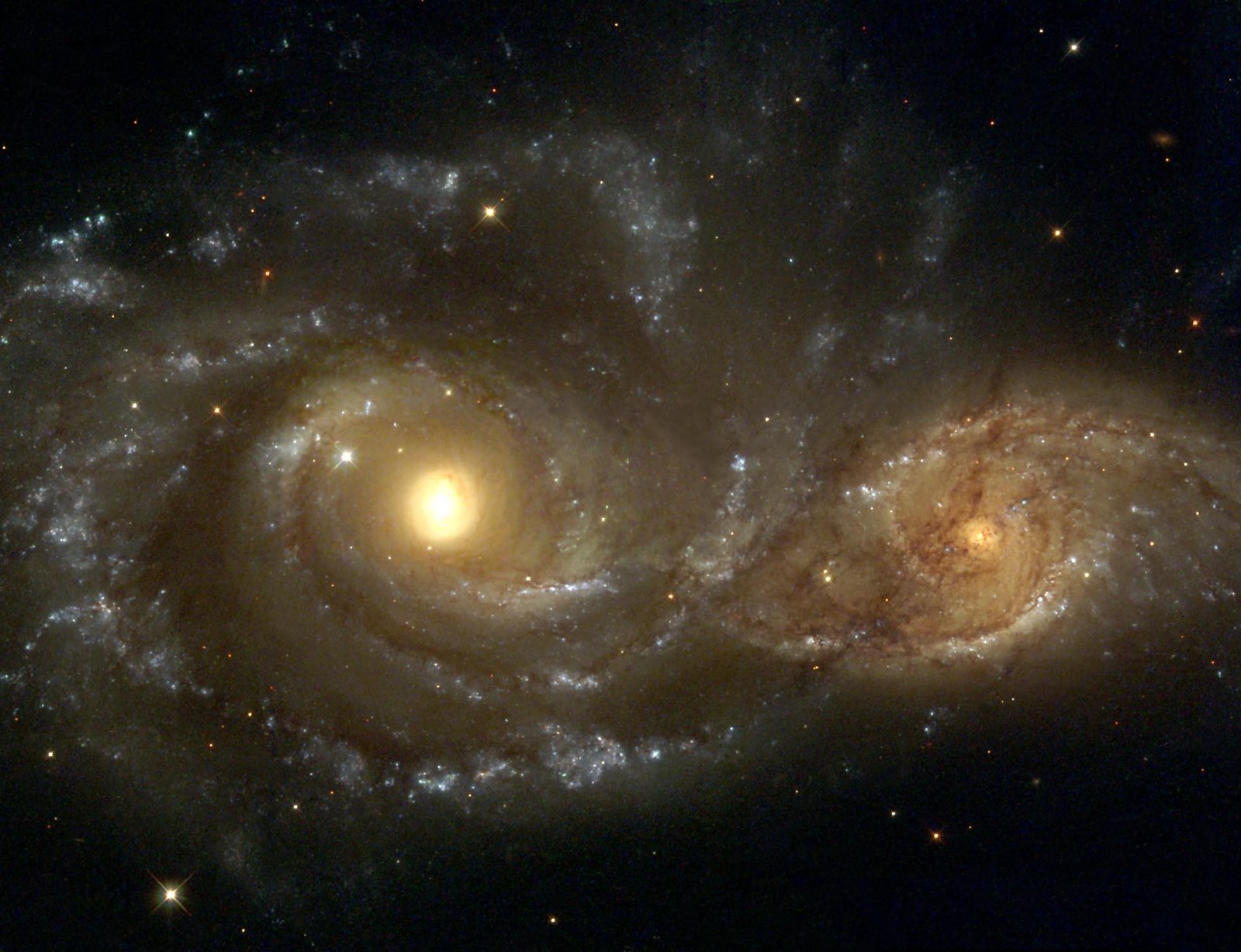 19. Venus is the only planet that spins backward.
20. Sunlight takes 8 minutes and 20 seconds to travel from the Sun to the Earth.
21. Uranus is the only planet that has 27 moons.
22. Mars has the largest dust storms, it lasts for months and covers up the whole planet.
23. A light-year is a measure of distance in space.
24. Jupiter is the planet with the most moons in our galaxy.
25. A
stronomical Unit

is used to measure the distance between the Sun and the Earth.
26. R136a1 is the most massive and hottest star.
27. VY CanisMajoris is the biggest star in the universe.
28. A day in Mercury lasts approximately as long as 59 days on Earth.
29. Neil Armstrong was the first man who reached the moon.
30. The Andromeda Galaxy is the closest galaxy to us.
31. Sputnik was the first artificial satellite in space.
32. Valentina Tereshkova was the first woman who travels to space.
33. Our home galaxy in the universe is the Milky Way Galaxy.
34. Normal pens won't work in Space.
35. The "Laika" was the first living mammal to ever go into Space.
36. The largest object in the universe is the Sun.
37. The ring of Saturn planet is not in the solid state.
38. The Sun is white, not yellow.
39. The biggest black hole is Monster Black Hole.
40. In Space, if two pieces of metal touch, they bond together permanently.