40 Interesting & Unknown Pineapple Facts
Who does not love the taste of pineapples? They are definitely one of the most unusual looking tropical fruits, but do you know where in the world do pineapples originate from? Find out the answers to these questions with our 40 interesting Pineapple Facts.
1. This fruit was first named as "pina" because it looks like a large pine cone.
2. Pineapple belongs to the bromeliad family.
3. Pineapple can grow on different types of terrains, but it prefers slightly acidic soil.
4. Pineapple can reach 3.3 to 4.9 feet in height.
5. Pineapple is a perennial herbaceous plant that has the short and stocky stem.
6. Fruit of pineapple is a result of a fusion of 100 to 200 individual flowers.
7. Pineapples are usually red, purple or lavender in color.
8. Christopher Columbus brought pineapple from South America to Europe.
9. There are two types of pineapples, called "cayenne pineapple" and "red Spanish pineapple".
10. Some birds like hummingbirds and bats pollinate pineapples.
11. One plant produces only one pineapple per season.
12. Pineapple is a rich source of vitamin C, fibers, manganese and vitamins of the B group.
13. Pina colada is a popular drink that is made of pineapples.
14. Pineapple is used to alleviate symptoms of nasal congestion, common cold, and cough.
15. Pineapple can reduce inflammation and prevent the development of blood clots.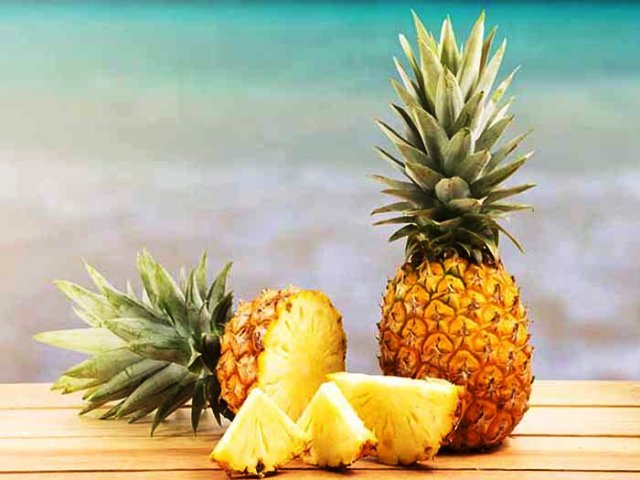 16. Pineapple contains bromelain which decomposes proteins and facilitates digestion.
17. South Asia is the biggest producer of pineapples.
18. Almost all parts of the pineapple can be used in the production of vinegar and alcohol.
19. Pineapple can live and produce fruit for up to 50 years in the wild.
20. The top five producers of pineapples are: Brazil, Philippines, Thailand, Indonesia, and India.
21. There are 50 calories in 3.5 ounces of fresh pineapple.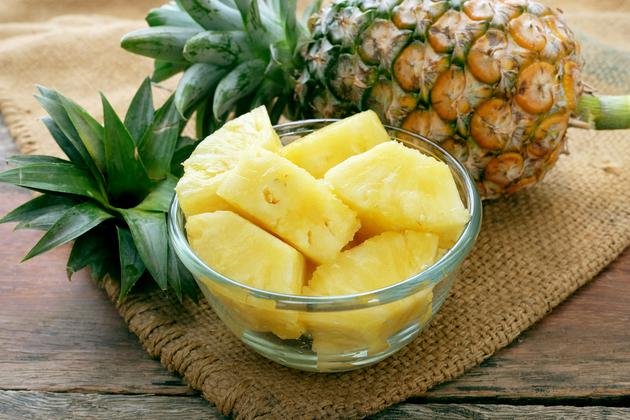 22. The pineapple is made up of 86% of water and 13 % carbohydrates with almost no fat or protein.
23. Pineapple has nutrients, vitamins, and minerals, including copper, potassium, calcium, magnesium, manganese, vitamin C, thiamin, B6, beta-carotene, folate as well as soluble, insoluble fiber and bromelain.
24. The flesh and juice of the pineapple are used in cuisines around the world.
25. In many tropical countries, pineapple is prepared and sold on roadsides as a snack.
26. Pineapples are international symbols of welcome and are a symbolic way of saying "you are perfect" when presented to someone.
27. Chunks of pineapple are used in desserts /such as fruit salad, as well as in some savory dishes, including pizza toppings, or as a grilled ring on a hamburger.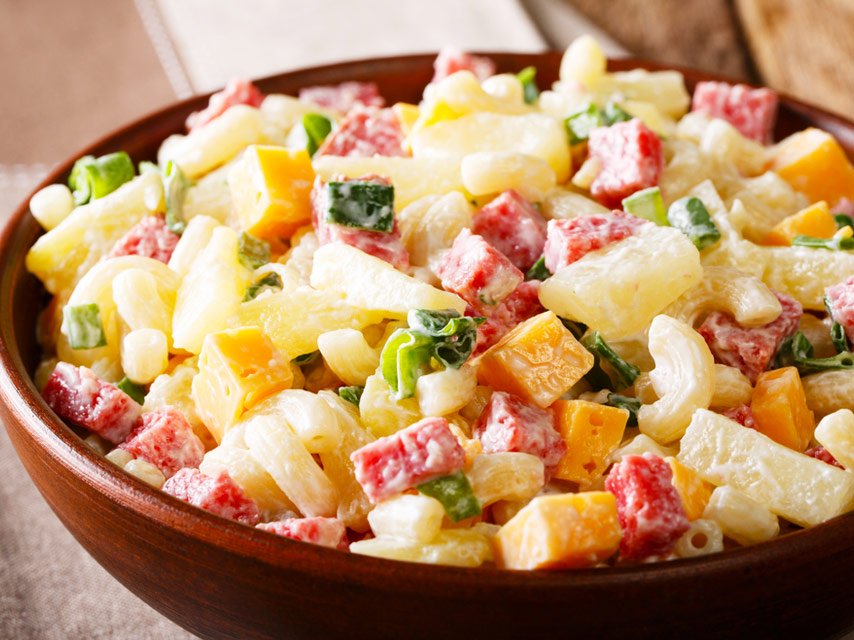 28. Pineapples were such a status symbol in 18th century England that you could rent one for the evening to take to a party.
29. The Guinness world record for the heaviest pineapple was set by a pineapple weighing 8.06 kg, grown by E. Kamuk.
30. A pineapple grown in Britain in horse manure is believed to be the world's most expensive pineapple, allegedly worth $12,800.
31. Pineapples don't ripen significantly after harvest.
32. The first pineapple to be successfully cultivated in Europe is said to have been grown by Pieter de la Court at Meerburg in 1658.
33. In France, King Louis XV was presented with a pineapple that had been grown at Versailles in 1733.
34. Catherine the Great ate pineapples grown on her own estates before her death in 1796.
35. In Hawaiian, a pineapple is called "hala kahiki".
36. The Dole Plantation's Pineapple Garden Maze in Hawaii has the record for the largest maze in the world.
37. The last pineapple cannery on Hawaii closed in 2006 and now only fresh pineapples are exported.
38. Pineapples can be tricked into flowering using smoke! This was first discovered on the Azores Islands using smoke.
39. When European explorers first encountered the fruit in the Americas, they called them "pineapples" because of the resemblance to pine cones.
40. The pineapple carries out CAM photosynthesis, fixing carbon dioxide at night and storing it as the acid malate, then releasing it during the day aiding photosynthesis.