40 Interesting & Unknown Passion Fruit Facts
Delicious, egg-shaped exotic passion fruit is very popular fruit in the world due to a rich source of antioxidants, minerals, vitamins, and fiber. The passion fruit has many other surprising numbers of
facts, to learn more, have a look at the 40 Interesting Passion Fruit Facts.
1. Its name comes from a family of passion flowers (passiflora).
2. In Indonesia, there are two types of passion fruit, white flesh, and yellow flesh.
3. The passion fruit is native to southern Brazil
.
4. The flower of the Passiflora edulis was known by Spanish missionaries as the Flor de las Cinco lagas.
5. Today it is grown commercially in tropical America and the Caribbean.
6. Passion fruit vines are fantastic growers and climbers, often gaining 15-20 feet (4.5-6m) of length in a single year.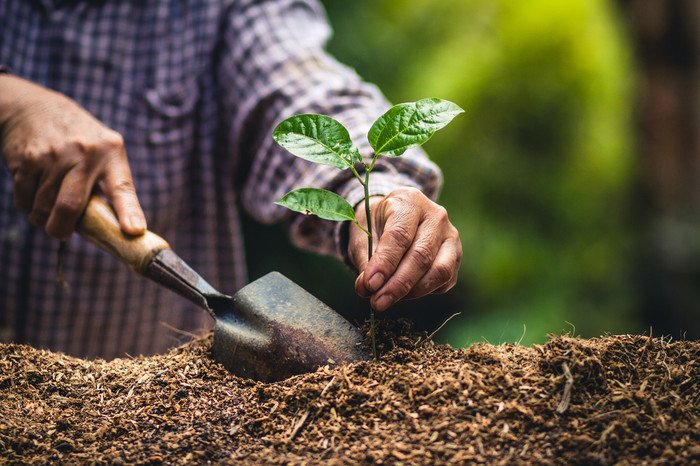 7. Usually, the vine produces a flower from 5 to 7.5 cm (2 to 3 in) wide at each node.
8. The fruit produced is entirely fleshy, and is spherical to ovoid.
9. Because of its intense aromatic flavor, it is used as a "natural" ingredient in juice blends.
10. A flavored soft drink called Passiona made up from Passion fruit has also been manufactured in Australia in 1920.
11. Passion fruit is a good source of vitamins B nutrients, especially fiber, vitamin A and vitamin C.
12. Passion fruit health benefits include providing essential nutrients to the body, supporting the body immune system, support digestion and reduces bad cholesterol.
13. In Hawaii, it is known as lilikoi.
14. The passion fruit is eaten raw with chili powder and lime in Mexico.
15. The passion fruit juice in Sri Lanka is one of the most popular refreshments.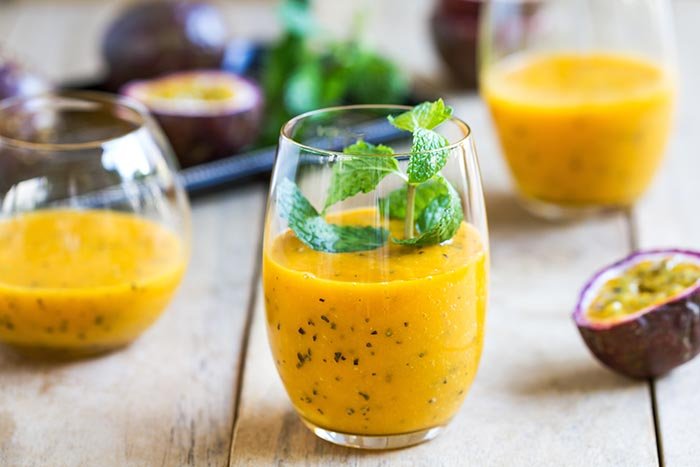 16. In South Africa, it is used to flavor yogurt and soft drinks such as Schweppes.
17. The passion fruit in East Africa is used to make fruit juice and is commonly eaten as a whole fruit.
18. Passion fruit flower is the national flower of Paraguay.
19. Passion fruit is cultivated commercially in tropical and subtropical areas.
20. In the Dominican Republic, passion fruit is called "chinola", which is probably derived from the word China.
21. Purple passion fruit is approximately 2 to 3 inches in diameter.
22. The fruit's skin is smooth, yet dimpled and at peak maturity can be heavily wrinkled.
23. The color of the passion fruit skin varies with hues of dark purple and red.
24. The seed cavity of the passion fruit is filled with yellow to green jelly.
25. The pulp of the passion fruit is highly aromatic and has a tropical sweet-tart flavor.
26. There are several varieties of passion fruit, but the purple and yellow passion fruits are famous.
27. The bright yellow flavicarpa variety of Passion fruit is also known as golden passion fruit.
28. The flower of the purple passion fruit has been used to treat insomnia, asthma, anxiety, and menopause.
29. The inner white rind of the passion fruit has the ability to reduce asthma symptoms and alleviate the pain caused by osteoarthritis.
30. In Peru, passion fruit has long been used in homemade ice pops called Marciano.
31. In India, the government of Andhra Pradesh started growing passion fruit vines in the Chintapalli forests.
32. The five petals of passion fruit represented the disciples, the corona symbolizes the crown of horns around Christ's head, and other features were symbols of the wounds, nails, and whips used on Christ.
33. In Australia and New Zealand, passion fruit is available commercially both fresh and tinned.
34. The purple passion fruit is said to have originated from Southern Brazil.
35. In 1938, E.P. Killip described the fruit as occurring naturally with either purple or yellow fruits.
36. The purple passion fruit, generally is a bit smaller than the yellow.
37. The purple passion fruit is known to contain about 35% more juice than the yellow passion fruit.
38. Around 1700, the name was given by missionaries in Brazil.
39. Purple passion fruit reduced cardiovascular risk factors, according to a study published in the Journal of Evidence-Based Complementary and Alternative Medicine.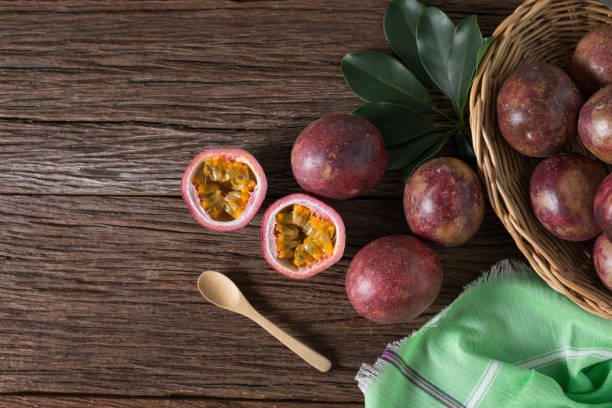 40. Passion fruits are a very strong source of fiber, according to a study published in the Journal of Agricultural and Food Chemistry.